product to eliminates odors
Hogwash The Product That Works
Organic Hogwash Stops All Odors
Organic Hogwash Was Developed To Control
Odors On Hog Farms !!! Just Imagine What It
Can Do For Your Bathroom !!!!!
Eliminates Or Neutralizes All Odors Instantly Just Spray The Odor Away
Sports Equipment , Helmets , Pads , Gloves ,
Guards
Lacrosse , Hockey , Football , Racing , Boarding , Skiing
​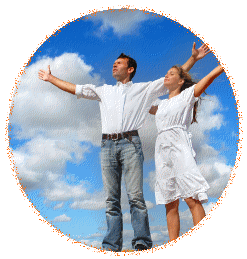 A product that stops all odors
All natural odor eliminator
Have a comment about HW or want to share what you used it for !!
Click on the contact button and fill out the form . We will take care it
from there . We would love to hear what you used it for !!!!!!!!
Donna Ferrogine
Contact Info
1 new message
I woke up in the middle of night to an awful skunk smell in every room. I sprayed hogwash in each room and it took care of the odor and I was able to go back to sleep.
4/8/2018 at 10:31 PM
By Craig TM on March 28, 2017
Verified Purchase
Hogwash works great on bathroom and pet odors.
I use this on the cat's litter box as needed and sometimes spray some in the shower between cleanings.
The product isn't cheap, in my opinion, but it gets the job done
By Amazon Customer on February 5, 2017
Verified Purchase
This stuff works great#
Five Stars
Ellen Sue
5.0 out of 5 stars Best. Product. EVER!
July 21, 2016
Verified Purchase
Best odor eliminator I have ever used. Four cats and my home always smells fresh. Highly recommend!
THIS ONE IS DIFFERENT.
R.S. Writes
I use organic hogwash when i take clothes out of the dryer. I spray it in first and it eliminates the rest of the static that the dryer sheet did not get. It also gets rid of them smell from the dryer sheet.
!/22/2019
By Johnny nono on February 1, 2016
Verified Purchase
amazing! works like magic
Five Stars
5.0 out of 5 stars This really works!
By Tim E. on April 3, 2015
This stuff is brilliant. I picked up a free sample at where I used to work and was amazed at how effective it is. Like they say, it actively removes the odor but it leaves a clean scent behind too. This has overcome some really strong odors. Really strong.
​
Via: https://www.ohogwash.com/
Message Details:
Name Sue Lohr
Email txlohr@gmail.com
Phone
Message We live in the country. Two nights ago a skunk passed our bedroom window and the room smelled terrible. After 30 minutes of misery I remembered my Hogwash. I walked around the room, spraying as I went. Soon the oder was gone and I could sleep. Thankful for your product!
Sue Lohr
Sent on: 1 March, 2019
Thank you!
Are you ready to be Hogwashed !!!!