product to eliminates odors
Hogwash The Product That Works
Organic Hogwash Stops All Odors
Organic Hogwash Was Developed To Control
Odors On Hog Farms !!! Just Imagine What It
Can Do For Your Bathroom !!!!!
Eliminates Or Neutralizes All Odors Instantly Just Spray The Odor Away
Sports Equipment , Helmets , Pads , Gloves ,
Guards
Lacrosse , Hockey , Football , Racing , Boarding , Skiing
​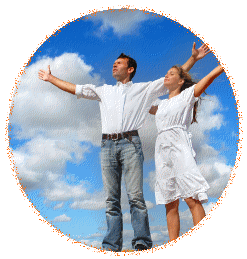 A product that stops all odors
All natural odor eliminator
About Us
Have You ever sprayed a product that leaves a smell in the air when you Bought it eliminate odors ?
Now there is a smell of who knows in the air. If the spray worked there should be no smell in the air
Try Organic Hogwash Once You Spray It Odors Will Be Gone ! It Leaves no smell
Yes ladies it even works on husbands
Hi I am the head hog here at organic hogwash. I want to let all of our customers know that we are committed to making a quality product for you to use. Organic Hogwash has grown over the years by our customers telling their family and friends about HW. It makes us happy when new customers order our product. We take care of the orders as fast as we can and get the orders shipped out priority shipping so it gets to you fast.
We are here to sell you a product that works and help you out in any way we can. We keep a log of all the odors we helped people with over the years. I was going to have the pigs down in the warehouse tell you some of the things they helped with but i can not find them. They must be busy.
If You ever have any questions just fill out our contact form or email me and we will get back to you ASAP.
Thank you. Now where are those pigs.
Hogwash was developed to control the odors on hog farms in the mid west as the population of people grew the smell of the farms was a problem. It was amazing how well it worked that it is now used on any odor any where any time . The product that you can now purchase from us is as close to a commercial strength as you will find. Making Hogwash this strong and not having any smell of it's own when it dry's has been called magic. Of course it is not magic , and it is not made by aliens. Hogwash just works that is it.
I spent many years in the automotive industry
most of them with Cadillac. Some people would smoke in the cars and the smell was so bad it would lower the trade in value by thousands. The only thing they had was chemicals that would make a perfume smell.
Organic Hogwash was used on a friends Cadillac STS that had been smoked in for 3 years. Before he traded it in i sprayed the headliner with HW and closed the doors so it would absorb into the interior. We smelled the inside ten minute's later and it was gone.
The next day he traded it in and got top dollar. There was no smoke smell at all.